(MedSPT 2018)
in conjunction with IEEE/ACM CHASE 2018
Washington, DC, USA
September 26-28, 2018
Deadline June 17 (Firm), 2018
Submit paper at Submit your paper

[General Info] [Scope and Topics] [Important Dates] [Submissions and Publications] [Organizing Committees] [Technical Program][Keynote Address][Journal Special Issue][Traval Information][Contact]
---
The Third International Workshop on Security, Privacy, and Trustworthiness in Medical Cyber-Physical Systems (MedSPT 2018) will be held in conjunction with the the 3rd IEEE/ACM International Conference on Connected Health: Applications, Systems and Engineering Technologies (IEEE/ACM CHASE 2018), in Washington DC, USA. All papers presented in MedSPT 2018 will be published in the workshop proceedings.

Outstanding papers will be invited to extend to full version for a SCI(E)-indexed journal, Journal of Medical Systems (Impact Factor 2.456) .
Medical Cyber Physical Systems (MCPS) are life-critical, context-aware, and networked systems of medical devices that provide tight integration and coordination between the cyber world of computing and communications and the physical world. Recent advances in mobile and wearable healthcare, communication, and Cloud computing technologies are making MCPS a promising platform for scientific advancement and development of new tools that may improve patients' health and wellbeing. Coming along with the potential social economic and personal healthcare benefits are significant security, privacy, and trustworthiness challenges in MCPS, due to unreliable embedded software controlling medical devices, weak computing and networking capabilities of medical devices, and adaptive privacy requirements introduced by complicated physiological dynamics of patient bodies. So far, the security, privacy, and trustworthiness initiatives for MCPS are still at an early stage. On one hand, more and more concerns have been raised in the fields and many security, privacy, and trustworthiness-enhancing techniques have been proposed to resolve these concerns. On the other hand, the emerging mobile and wearable technologies revolutionize the entire MCPS as well as its models of security, privacy, and trustworthiness. It is still not clear that these proposed techniques are useful and effective in practice and how quickly or even possibly they are going to be adopted.

This workshop aims to bring together the technologists and researchers who share interest in the area of security, privacy and trustworthiness in medical cyber physical systems, as well as explore new venues of collaboration. The main purpose is to promote discussions of research and relevant activities in the design of secure, privacy, or trustworthiness architectures, protocols, algorithms, services, and applications on medical cyber physical systems. It also aims at increasing the synergy between academic and industry professionals working in this area. We plan to seek papers that address theoretical, experimental research, and work in-progress for security, privacy and trustworthiness related issues in the context of medical cyber physical system. Topics include but not limit to

Mobile Healthcare Security
Smartphone Security for Healthcare
Wearable Device Security
Medical Device Security
Security and Privacy on Implantable Medical Sensors
Biometrics
Wireless Communication Security
Security and Privacy for Wireless Body Area Networks
Secure RFID technology in MCPS
Security in Software Defined Networks (SDN))
Key Management
Cryptography for Health Systems
Security Management (administration and training) in Health Systems

Security in Virtualized Health Systems
Security Risk Assessment
Secure Cloud Health System
Big Health Data Security
Blockchair and its Application in Health Systems
Differential Privacy on Health Data
Secure Machine Learning on Health Data
Privacy Preserving Big Health Data Analysis
Novel Threats and Attack Models
Novel Trust Models
Security Detection and Evaluation
Security and Privacy Policies in Health Systems
Security in Electronic Health Record Systems
Access Control for Medical Systems
Secure Networking for Medical Systems
Paper submission due: June 17 (Firm), 2018

Workshop: September 26 or 28, 2018
Submitted papers must be neither previously published nor under review by another workshop, conference or journal. Only electronic submissions in PDF will be accepted. Submitted manuscripts may not exceed 6 (or 7 with extra fees) single-spaced double-column pages using 10-point size font on 8.5x11 inch pages (IEEE conference style), including figures, tables, and references. See style templates for details: IEEE Manuscript Templates for Conference Proceedings." Note that at least one of the authors of each paper accepted for presentation in MedSPT 2018 must be registered. All presented papers will be published in formal workshop proceedings and will be included in IEEE Digital Library. Please check our website for more information on how to submit your paper

When uploading a camera-ready at IEEE, note that the paper title, author names/affiliation and order must be IDENTICAL to the original submission for peer reviewing. No title change, author addition or removal is allowed.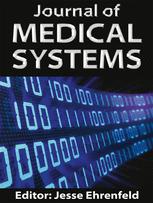 Outstanding papers will be invited to submit an extended version to a Special Issue at Journal of Medical Systems (Impact Factor: 2.456). Choose Article Tyep, SI: Security and Privacy in Smart Connected Health Systems
Keynote Address:

Dr. Jia Chen, Ph.D.

IBM inc.

Dr. Jia Chen is an Offering Leader of Blockchain solutions for Healthcare and Life Sciences at IBM's Innovation and Solution Incubation team. She serves on the IBM Academy of Technology Leadership team. She previously led technical strategy at IBM Watson Health Innovation, with a focus on data and AI. Prior to that, Dr. Chen was the global leader of Watson Experience Centers at IBM, responsible for Watson AI client experiences across all Watson group. She held leadership positions for Innovation and client engagement at IBM Corporate Headquarters as well as emerging markets, she led the identification, structuring and execution of first of a kind technology and business initiatives that provide innovative and sustainable differentiation for IBM's clients. She was formerly the Director of Health Solutions for Smarter Cities at IBM, and the Director of Technical Sales & Innovation for IBM's Growth Market Units (GMU), based in Shanghai, China. Dr. Chen had leadership for technical sales team across all IBM's business units for the Greater China Group, ASEAN, Australia/New Zealand, Korea, India, Central & Eastern Europe, Middle East and Africa, and Latin America. Dr. Chen received her Ph.D. in Physics from Yale University. Her research work was recognized as one of the 'Breakthrough of the Year' by Science magazine in 2001. She was named as one of the top 35 technology innovators under the age of 35 worldwide by MIT's Technology Review in 2005, the Best Researcher of the Year by Small Times magazine in 2006 and one of the top 26 tech women innovators at IBM in 2015. She's an innovation catalyst with over 15 issued patents, 8 book chapters and 50+ journal and conference papers. She serves on the Yale Graduate School Alumni Association Board.
Workshop Program Co-Chairs

Kewei Sha, University of Houston - Clear Lake, USA

Kim-Kwang Raymond Choo, The University of Texas at San Antonio, USA

Technical Program Committee

Mohamed Mahmoud, Tennessee Technological University, USA

Weidong Shi, University of Houston, USA

Haojin Zhu, Shanghai Jiao Tong University, China

Kuan Zhang, University of Waterloo, Canada

Xiaodong Lin, University of Ontario Institute of Technology, CA

Hongwei Li, University of Electronic Science and Technology of China, China

Rongxing Lu, Nanyang Technological University, Singapore

Kim-Kwang Raymond Choo, The University of Texas at San Antonio, USA

Wei Wei, University of Houston Clear Lake, USA

Mauro Conti, University of Padua, Italy

Weichao Wang, University of North Carolina at Charlotte, USA

Timothy Pierson, Dartmouth College, USA

Bo Sheng, University of Massachusetts Boston, USA

Xiaohui Liang, University of Massachusetts Boston, USA

Keke Chen, Wright State University, USA

Songqing Chen, George Mason University, USA

Gul Khan, Ryerson University, Canada

Dongwan Shin, New Mexico Tech

Lei Chen, Georgia Southern University, USA

Feng Zeng, Central South University, China

Yehua Wei, Hunan Normal University, China

Qiben Yan, University of Nebraska, Lincoln, USA

Chiu C. Tan, Temple University, USA

Yupeng Hu, Hunan University, China

Qing Yang, Montana State University, USA

Nianhua Yang, Shanghai University of International Business and Economics, China

Zhiwei Wang, Nanjing University of Posts and Telecommunications, China
Kewei Sha, University of Houston - Clear Lake, USA

Kim-Kwang Raymond Choo, The University of Texas at San Antonio, USA