Former RAs
Karthika Chandrasekar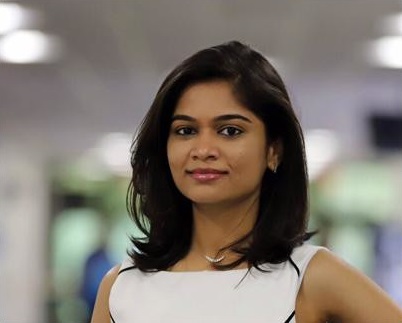 Projects
Migrated Sapphire (Solaris 10)to Ruby server (Ubuntu 18.04)
Setting up user quotas on Ruby server for Ubuntu 18.04
Upgraded BSC production and test site from PHP 5.7 to PHP 7.3
Upgraded MODX manager in BSC server from 2.4.2 pl to 2.5.5 pl
Upgraded MySQL in DCM server from 5.5 to 5.7
BSC Website support for STEM Challenge 2019, Tech Fridays and Houston Robotics & AI in 2018.
Written shell scripts to delete older LDAP accounts.
Designed UNIX account password reset webpage in SCE Admin site for faculty accounts.
Setting Task scheduler on Spirion (Identity finder) for locating sensitive data on SCE server.
Sayali Deshmukh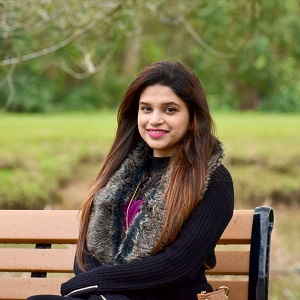 | | |
| --- | --- |
| RA from: | Spring 2017 - Spring 2018 |
| Email: | sayali2787@gmail.com |
| Currently: | Front-End Developer at Tietronix |
| Website: | linkedin profile |
Projects
SCE server migration from Windows 2008 R2 to Windows Server 2016
Migrated all the systems in lab D158 to Ubuntu 16.04 with NFS and LDAP set up
Upgraded the SCE and DCM servers to PHP 7.2.2 - webserver configuration and code level
Facilitated STEM Challenge 2017 and 2018, Houston Robotics & AI, and Tech Fridays events for BSC Club
Set up user quotas on Sapphire Solaris 10 server
Designed a SCE/DCM support form for student inquiries
Built miscellaneous batch and shell scripts to set up and check for or delete erroneous user permissions, weed files, etc.
Nishil Prajapati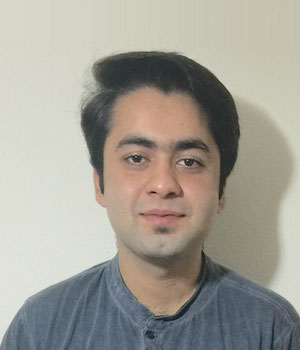 | | |
| --- | --- |
| RA from: | Spring 2015 - Spring 2016 |
| Email: | nishil.prajapati09@gmail.com |
Projects
Created Hadoop clusters for Independent study
Enhanced Abet Survey Website
Tech Friday and STEM Challenge 2015 Events
Tong Zhang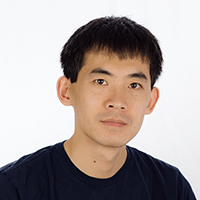 | | |
| --- | --- |
| RA from: | Spring 2014 - Spring 2015 |
| Email: | zht.chn@gmail.com |
Projects
Computer Forensics Tech Friday and STEM Challenge 2015 Events
OpenStack Private Cloud
Enhanced Abet Survey Website
---
Rishita Khalathkar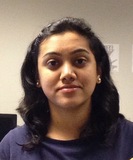 | | |
| --- | --- |
| RA from: | Spring 2013 - Spring 2014 |
| Email: | rishierish@gmail.com |
Projects
Migrated Turquoise to Sapphire and Emerald
Created Hadoop clusters for Independent study
Enhanced Abet Survey Website
---
Rajesh Gouru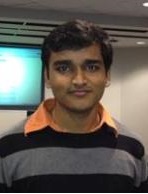 | | |
| --- | --- |
| RA from: | Summer '12 to Fall '13 |
| Email: | rajeshgouru@gmail.com |
Projects
Developed the Abet Survey website
Migrated Turquoise to Sapphire and Emerald
Automated UNIX Accounts creation
---
Anusha Marotu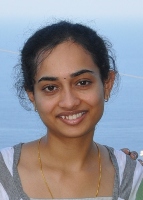 | | |
| --- | --- |
| RA from: | Spring '12 to Fall '12 |
| Email: | marotua3251@uhcl.edu |
Projects
Developed the Abet Survey website
Maintained the Support Site
Designed the Wiki
Upgraded the DCM Server from Windows Server 2003 to Windows Server 2008
---
Michael Woodruff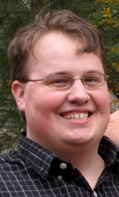 | | |
| --- | --- |
| RA from: | Summer '11 to Spring '12 |
| Email: | michaelwoodruff@acm.org |
| Currently: | Working at Johnson Space Center as a Computer Systems Engineer |
Projects
Designed the Support Page
Designed the Admin Script Page
Designed the Wiki
Upgraded the DCM Server from Windows Server 2003 to Windows Server 2008
---
Farhan Alam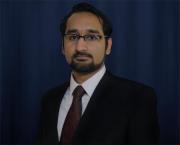 | | |
| --- | --- |
| RA from: | Fall '11 to Spring '12 |
| Currently: | Programmer/Analyst for the Harris County District Clerk's office |
| Website: | linkedin profile |
Projects
Redesigned process for account creation and provisioning
Implemented new process using PHP, SQL Server, MySQL, Active Directory and shell scripting
Created support website to replace FAQ website using PHP, CSS, javascript, AJAX, SQL Server, and Active Directory
Began work on redesigning ABET Survey system
---
Amar Gowda

| | |
| --- | --- |
| RA from: | Summer '10 to Spring '11 |
| Email: | nramar@gmail.com |
| Currently: | SharePoint Solutions Implementation Analyst at Benchmark Electronics |
---
Ravi Prakash Madaiah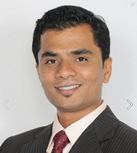 | | |
| --- | --- |
| RA from: | Fall '08 to Spring '10 |
| Email: | ravimadaiah@gmail.com |
| Currently: | Software Engineer at Cerner Corporation |
| Website: | www.ravimadaiah.com |
---
Henning Seljenes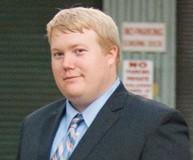 | | |
| --- | --- |
| RA from: | Fall '06 to Fall '07 |
| Currently: | Programmer, Bethesda Game Studios |