Mapping Network Drive for Personal Hosting
---
A mapped network drive is a remote file storage location that "appears" as a local drive on your computer.
To map a drive you will need:
---
Mapping a Drive
Step 1
Open up My Computer. On the top of the window click "map network drive"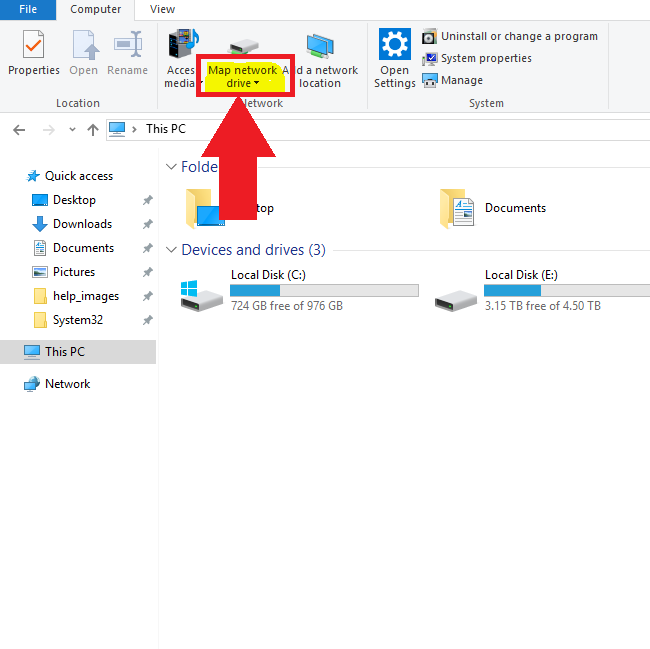 Step 2
Enter the information as shown in the figure below. Substitute "your_account_name" to the SCE account name. Make sure to select 'Connect using different credentials'. This option opens prompt to enter SCE credentials.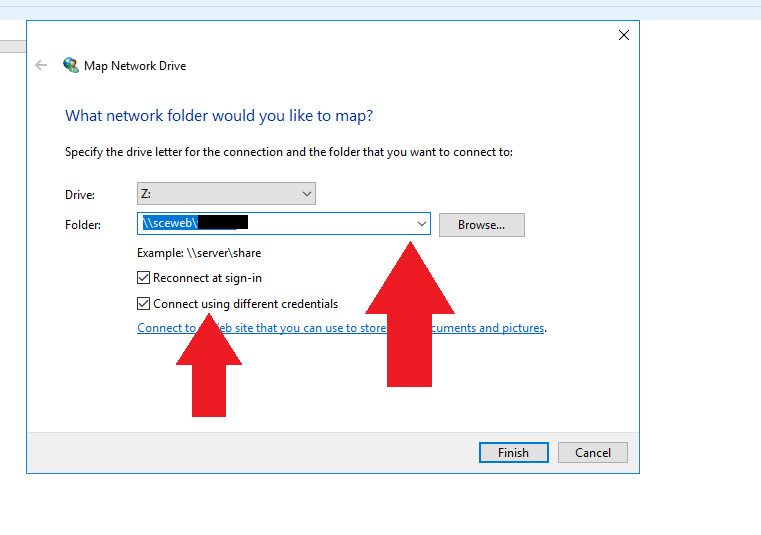 Step 3
Enter your SCE credentials.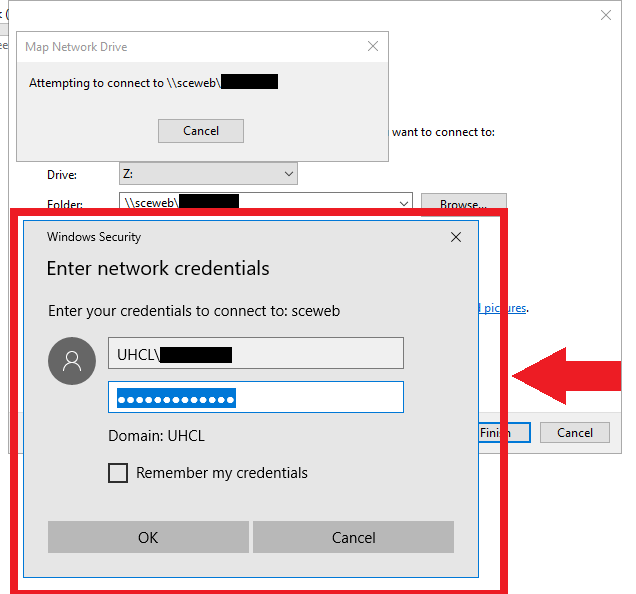 Step 4
Once done, your mapped network drive will appear in your "My computer" as an attached drive and is ready to you for adding and deleting files.

Troubleshooting
If you are having trouble mapping the drive, check some general issues and their solutions on this page.